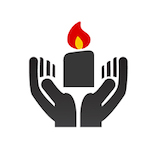 Some Background on the Church of the Beatitudes in Galilee.



The Church of the Beatitudes in Galilee is built on the site where tradition says that Jesus gave the Sermon on the Mount. The octagonal floorplan represents the eight beatitudes.
The Church was designed by the Italian architect, Antonio Barluzzi. It was built between 1936-1938 on the site of some 4th century Byzantine ruins.
The Church of the Beatitudes is maintained and overseen by the National Association for assistance to Italian Missionaries (ANSMI).
Contact Us
For more information, please contact us at:
Franciscan Sisters Monastery
Mount of the Beatitudes
South Golan 12365, P.O. BOX 2236, TIBERIAS 1412102 – ISRAEL
Email: ospbeat@netvision.net.il     WEBSITE: http://beatitudes.church
Guest House tel +972 4 6711200
Guesthouse fax +972 4 6726735
TO ARRANGE FOR A PLACE FOR PRAYER, PREACHING OR MASS RESERVATIONS,
SEND A FAX TO:  04 6711225 or PHONE 04 6711223
Click here for more information on the work of the Associazione Nazionale per Soccorrere i Missionari Italiani (ANSMI).
Dr. Robin Ruggles of Montreal has been pleased to assist the Franciscan Missionary Sisters at the Church of the Beatitudes in the development of this website and its services for welcoming pilgrims.
He is currently developing an online faith-based program for learning English at the Élodie Margaux website for country travel guides and online language learning.